THE NEW MM CARTRIDGE
The innovative design of Vasari cartridges, achieved through computer modelling, has been developed to reach the peak performance of the MM cartridges. 
Its high-dampening structure, made of superior quality materials, and its ultra-rigid aluminium naked cantilever make the Vasari a superb tracker allowing the diamond stylus to extract all the information from the vinyl groove.
TWO MODELS
The Vasari cartridge is available in two models, the Gold made with a duraluminum body and the Red with a special ultra-dampening photopolymer resin body. Both feature an output level of 4mV.
ADD A TURNTABLE
Our classic turntable Valore 425 Plus goes hand in hand with the Vasari cartridge to let you enjoy your vinyls with full emotion. And with four different finishes, the Valore 425 Plus will be the shining highlight of your setup.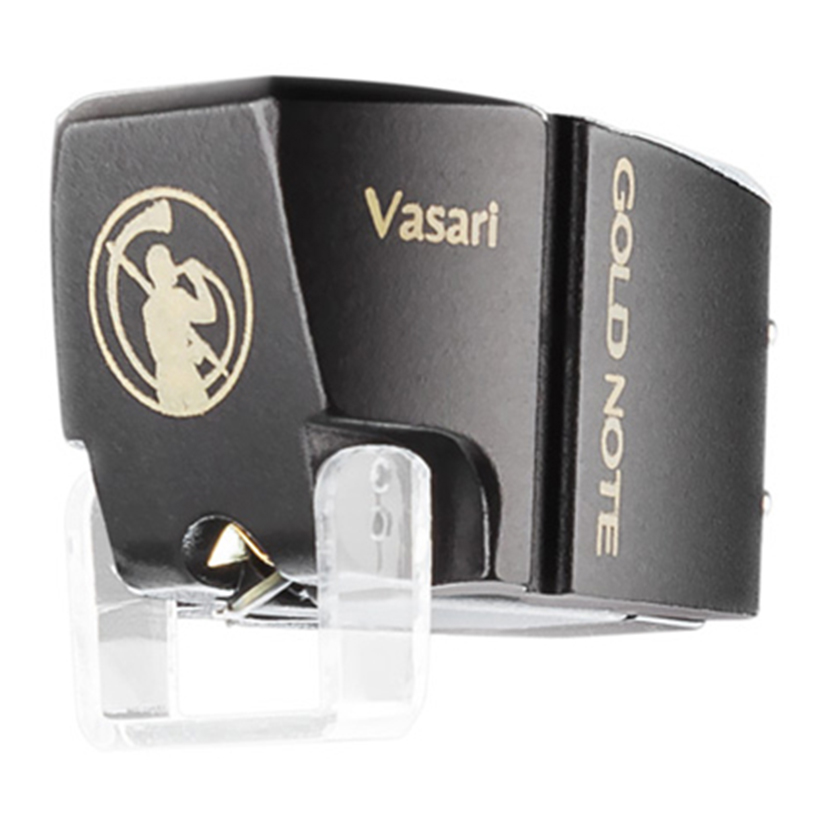 TYPE
MM Phono Cartridge
OUTPUT LEVEL
4mV
FREQUENCY RESPONSE
15-25000Hz
IMPEDANCE
1000Ω
INDUCTANCE
500mH
CHANNEL SEPARATION
> 22dB
SUGGESTED TRACKING WEIGHT
2g
CANTILEVER
Aluminium
SUGGESTED LOAD
47kΩ
COMPLIANCE
10×10-6cm/dyne
DIAMOND
Elliptical
DIAMOND SIZE
7.5×15.5μm
COIL WIRE
Copper
MAGNET
Alnico
MOUNTING HOLE DIAMOND DISTANCE
9mm
WEIGHT
9.5g
BODY
Duralumin black with golden logo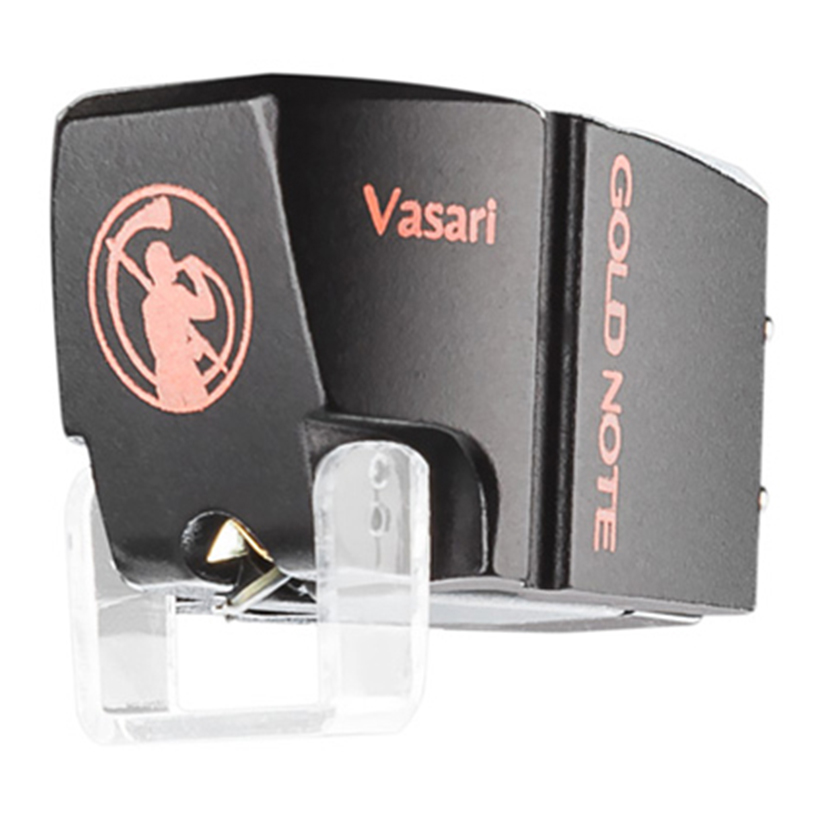 TYPE
MM Phono Cartridge
OUTPUT LEVEL
4mV
FREQUENCY RESPONSE
15-25000Hz
IMPEDANCE
1000Ω
INDUCTANCE
500mH
CHANNEL SEPARATION
> 20dB
SUGGESTED TRACKING WEIGHT
2g
CANTILEVER
Aluminium
SUGGESTED LOAD
47kΩ
COMPLIANCE
10×10-6cm/dyne
DIAMOND
Conical
DIAMOND SIZE
15.5μm
COIL WIRE
Copper
MAGNET
Alnico
MOUNTING HOLE DIAMOND DISTANCE
9mm
WEIGHT
7g
BODY
Photopolymer resin black with red logo